Bitcoin is a crypto-currency and worldwide payment system and it is the first decentralized digital currency, as the system works without a central bank or single administrator. Meanwhile, to keep it stronger and available, Bitcoin in mined in many methods. We will be writing on mining bitcoins, mine bitcoins. mining cloud mining etc.
How to mine Bitcoins (Methods)
1. Choose your miner
One of the easy way to get started with Bitcoin mining is to buy an ASIC device such as the AntMiner S9. These devices have been specifically designed for mining Bitcoins which means they'll generally give you the greatest return on your investment.
However, as mentioned, these ASIC devices are expensive. The S9 for instance currently retails for around €2,100 (about £1,860, $2,490).
You will usually need to buy a separate power supply unit which will set you back something like another €300 (£265, $360). These devices are usually designed specifically to mine Bitcoin and will not function well if you try to use them to mine other cryptocurrencies (if, say, Bitcoin should happen to fall drastically in value).
Alternatively you can build your own Bitcoin mining rig. While these aren't as efficient in terms of power and hash rate, they require less upfront expense and can mine other currencies besides BTC. In the simplest terms these are computers with multiple powerful graphics cards installed.
These GPUs might be primarily designed to render complex graphics when playing games, but they also lend themselves well to coping with the complex calculations involved in Bitcoin mining.
To get started, you'll need to purchase a case for the machine. Most of these are a simple metal frame to allow heat to dissipate easily. You'll then need to choose a motherboard and graphics cards for mining, such as the AMD Radeon RX 580.
If you need some more advice, see our guides on choosing the best graphics cards and motherboards for mining. You'll need to assemble the machine and install the OS and mining software yourself, so you should only go down this route if you are tech-savvy and familiar with computers.
If neither of these options appeals, you can rent hash power from cloud mining companies. These firms have dedicated data centers devoted to mining Bitcoins. As they are centralized they can buy machines in bulk and use efficient methods to generate electricity.
Most companies will offer you a fixed amount of Gigahash Seconds (GH/s) of mining power for a fee. The advantage of this approach is that you don't need to buy any expensive hardware.
The fees for cloud mining will vary, however, and another point to be wary of is scammers posing as cloud mining outfits. See the Bitcoin Wiki for a list of reputable cloud mining companies.
Setting up your Bitcoin wallet
If you're mining as an investment and don't plan on spending any of your coins soon, consider using a website like Bitcoin Paper Wallet Generator to create a 'paper' wallet. Make a note of the 'public' address which you can use to receive payments.
You can check the balance of your Bitcoin wallet safely at any time by visiting Blockchain.info and entering your payment address into the search bar at the top-right. Don't let anyone see your private keys as anyone with access to your paper wallet can control your virtual cash.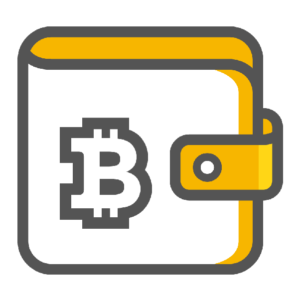 If you plan to regularly cash out your BTC or make payments, consider using a software wallet instead. The lightweight Electrum wallet is available for all major desktop operating systems and Android. When you create your wallet, Electrum will generate a 'seed' of a dozen random words to use as a private key. This means you can restore your Bitcoin wallet if anything happens to your computer.
If you use a software wallet like Electrum, try to do it on a machine that isn't connected to the internet so your BTC can't be hacked. This is known as 'cold storage'. The Electrum website has instructions for setting up a 'watching' wallet for day-to-day use which can show your balance but cannot make payments itself.
Pick a Bitcoin mining pool
The next stage is to sign up to a pool; you can solo mine, but you need some serious hardware to make it worthwhile. You can find a list of pools on the Bitcoin wiki.
We'll walk you through the process of signing up for Slush's Pool because it's one we've used a lot, but the same procedure can be used for any of the major pools.
Jump in
Head over to the Slush Pool website and click on 'Sign up here' at the top-right. On the registration page choose a username, then enter your email address and password. The Slush Pool website will send you a confirmation email. Click the link to validate your email address. You'll see that a 'worker' has been created for you, so you can begin mining. Although it's not compulsory, you should ideally have one worker per device. Visit https://slushpool.com/workers/ at any time to view and create workers.
Funded mining
You need to tell your mining pool where and when to send the funds from your mining exploits. On the Slush Pool website you can do this by clicking 'Settings' at the top-right, then click 'Bitcoin' on the left. Choose 'Payouts' then click the 'New Wallet' button. Paste in your public address for Bitcoin payouts here. If you're using a paper wallet this should be clearly marked. In Electrum you can view your current receiving address by clicking on the 'Receive' tab. Click 'Submit' when you're done.
Some miners also allow you to choose the payout threshold – in other words, how many BTC you need to have mined before the Pool sends funds to your wallet. This is important as while it's risky to leave large amounts of BTC in an online wallet, transaction fees for sending BTC across the network are currently very high, so you could end up paying a lot for multiple smaller payments. Choose freely and wisely.
Pool safety
Mining pools are a popular target for hackers for obvious reasons. To make sure no one can potentially pilfer your Bitcoins, first check that your pool uses SSL. This means your connection is secure – in most web browsers you'll see a padlock icon (in the address bar) if this is the case.
Certain mining pools such as Slush Pool also allow you to secure access to your account by using two-factor authentication. This introduces a second step for a successful login and is, therefore, another hurdle to prevent hackers from breaking into you