Hello Nigerians, this post is about top 20 richest states in Nigeria 2018 and as expected Lagos state ranks as the richest state in Naija but Number 5 on the list will shock you. Trust me. Read on!
Nigeria is endowed with lots of natural potentials. This distinguishes the country as the leading African giant. Meanwhile, the country couldn't have amassed great wealth without the backbone of its States. Within Nigeria, there are 36 independent States with a single Federal Capital Territory [Abuja].
Therefore, this article is centered on the Top 20 Richest States in Nigeria for 2018 Today. Besides, it is always controversial when discussions are held about the richest States in Nigeria. However, economic yardsticks such as per capita income [which measures the standard of living] and (GDP) Gross Domestic Product [which measures the entire volume of production] have made it possible to ascertain the richest Nigerian States.
Top 20 Richest Nigerian States 2018
Are you a Nigerian seeking to know where you State sits on the country's wealth ladder? If yes, read on to find out which state is the Richest Nigerian States for 2018 Today.
1. Lagos State
It is never a surprise that Lagos State is Nigeria's richest state. Considering its magnificent transformation into a megacity, Lagos State comprises the best infrastructural facilities Nigeria boasts of.
Situated in the South-Western zone of the country, Lagos State has a meagre land mass stretching up to 3,577 square kilometers. Despite its small land mass, Lagos State remains the most populous Nigerian State with its total population estimated at 18 million inhabitants. Significantly, Lagos State is Nigeria's major centre for commercial activities. Likewise, the State boasts of the best economic standards within the country. In that case, it stands at $4,333 for its per capita level while a total of $33.679 billion is recorded for its Gross Domestic Product (GDP).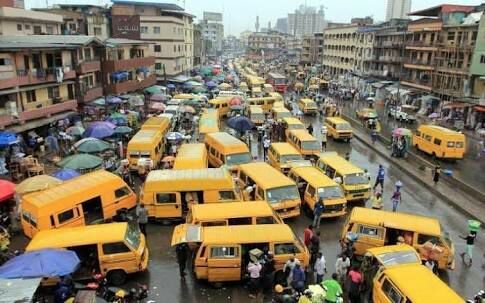 2. Rivers State
Rivers State is situated in the South-Southern zone of the country. Significantly, the second richest State in Nigeria just behind Lagos. Like several other states within its zone, Rivers State is meagre in a population with a total of 5.2 million people who are found in it.
Rivers yields enormous returns particularly as it serves as Nigeria's largest deposit of crude oil –accounting for over 60% of the country's entire volume of crude oil. Meanwhile, it is majorly endowed with vast deposits of crude oil and natural gas.
Based on its economic standards, Rivers State has a per capita level estimated at $3, 965 while its total GDP accounts for $21.073 billion. As regards its land mass, Rivers State is one of Nigeria's small states and it extends across 11, 077 square kilometers.
3. Delta State
Delta State, also from the South-Southern zone of the country. Just like Rivers, Delta State makes up a meagre population of 4.1 million people out of Nigeria's entire population. In the aspect of land mass, the State fairly stretches up to 17, 689 square kilometers.
Quite impressively, Delta is one of the Southern States with the largest deposits of natural endowments such as industrial clay, silica, limestone, lignite, kaolin, tar sand and lots more. In the aspect of economic standards, Delta State has a total of $3, 990 as its per capita level coupled with $16.749 billion as total GDP.
4. Oyo State
Oyo State is situated in Nigeria's South-Western zone and happens to be the fourth richest Nigerian State in that zone, making up a fair population of 6 million people out of Nigeria's entire population. Likewise, it boasts of a large land mass which accounts for 28,454 square kilometers.
The State is highly distinguished as one of the South-Western States which embrace agriculture. In this regard, the State houses lots of agricultural produce including maize, yam, cocoa, cassava, cashew, millet, rice, plantains, and cocoa.
In the aspect of economic standards, Oyo State has a total of $2, 666 for its per capita level and $16.121 billion as its total GDP.
5. Imo State
Imo State is distinguished as the richest State in the South-Eastern zone of Nigeria. Though Imo State is one of the richest Nigerian States in terms of infrastructural development and economic returns, it remains one of the Nigerian States with the smallest expanse of land. Though in terms of infrastructure, you may argue that Enugu state and Anambra state are better than Imo.
However, just like a number of other Southern States, Imo State is endowed with some land expanse that is rich resources such as white clay, fine sand, limestone, lead, crude oil, natural gas, and zinc. As an industrialized centre, the State houses several oil companies including Addax Petroleum, Chevron Corporation, Royal Dutch Shell and Agip. Imo State is among the oil producing states in Nigeria.

In land mass, Imo State covers 5, 530 square kilometers while in the aspect of economic standards, the State's per capita level hovers around $3, 527 coupled with $14.212 billion in total GDP.
6. Kano State
Kano State is the richest State in the Northern region of Nigeria. Situated in the North-Western zone, Kano State accounts for 20, 131 square kilometers out of Nigeria's entire land expanse. Meanwhile, this classifies it as one of the largest States in the country. Regarded as the most populous Northern State, Kano State occupies a population of 11 million people. It is the commercial hub of northern Nigeria and in fact, the "Lagos of the North".
As regards its economic standards, Kano State has a per capita level of $1, 288 while its total GDP is estimated at $12.393 billion. As part of its significant features, Kano State is popular as a commercial centre coupled with its major production of hides and skins. Besides that, the Northern State has an enormous volume of sesame, soybean, cotton, garlic, gum Arabic and chili pepper.
7. Edo State
Edo is another State in Nigeria's South-Southern zone. The State occupies a total of 17, 082 square kilometers in land mass. Likewise, it makes up a total of 3.5 million people out of Nigeria's overall population. As one of the richest Nigerian States –particularly in the Southern region –Edo State has fair economic standards estimated at $3.623 in per capita and $11.888 billion in overall GDP.
As a beautiful feature, Edo is much admired as a centre for tourist, endowed with several tourist attractions including Ise Lake and River Niger Beach.
8. Akwa Ibom State
Akwa Ibom is one of the Southern States situated along the coast. It occupies a total of 5.5 million people in population and its land mass extends across 7,081 square kilometers. The State is blessed with a number of ethnic backgrounds majorly including Obolo, Eket, Oron, Annang and Ibibio.
As per economic standards, Akwa Ibom State has a per capita level of $2, 779 while its total GDP is valued at $11.179 billion. But do you think Imo State is actually richer than Akwa Ibom State? Well, stats reveals it's true.
9. Ogun State
Ogun State is the third richest State in Nigeria today, located in South-Western zone. The land mass of the State stretches across 16, 980 square kilometers while a total of 4 million inhabitants make up its population.
As an industrialized centre, Ogun is obviously one of the Nigerian States with the highest number of factories. Among the famous factories it houses are Dangote Cement, Lafarge Cement, Coleman Cables, Ga, ble a