"Nigerian youths are lazy & uneducated. Always wanting free oil money" ~ President Mohammadu Buhari (PMB).
Nigerians are angry, the youths are furious, the President has disappointed Nigerians and to make matter worst, he sold Nigeria for nothing to the outside world by tagging Nigerian Youths "lazy" and uneducated.
This has resulted to the harshtag #LazyNigeriaYouth now trending on Twitter as one of the most tweeted phrase in the world.
But let me ask, are Nigerian Youths actually Lazy?
Even former Vise President Atiku Abubakar had this to say:
I will never refer to Nigeria's youth as people who sit and do nothing. They are hardworking. I should know, I have thousands of youths working for me all over the country who have been the backbone to our success.
One man by name SANI SAEED ALTUKRY disagreed with Mr. President and went on to ironically claim Nigeria youth are actually lazy. Checkout his points below. Lol
Funny Reasons Why Nigerian Youths Are Lazy
Sir, you are absolutely correct. One of the lazy Nigerian youths who is enjoying free oil money had an accident with the power bike he bought with free oil money not too longago, and he was flown abroad for treatment with free oil money, then he hired a jet with free oil money from London to Abuja after his treatment.
Sir, I completely agree with you that the Nigerian youths are lazy and uneducated and always wanting free oil money. Their role models are in Aso Rock enjoying free oil money without even solving any problem for the country.
Why would anyone disagree with you that the Nigerian youths are uneducated? It's very obvious. That's why they don't even know their rights. They keep defending your ineptitude.
You enjoyed free education as a young man, but today the youths are deprived of basic education. You were a governor, a petroleum commissioner and ahead of states as a youth, but today, youths are on social media defending your failures.
Honestly, I agree with you that the Nigerian youths are lazy, that's why you ruled Nigeria as a youth and have also grabbed the job as an old man. The youths are too ignorant to even know the implication of your comments. They don't even know you and your fellow old men are doing jobs they should ordinarily be doing.
SANI SAEED ALTUKRY
KMAF.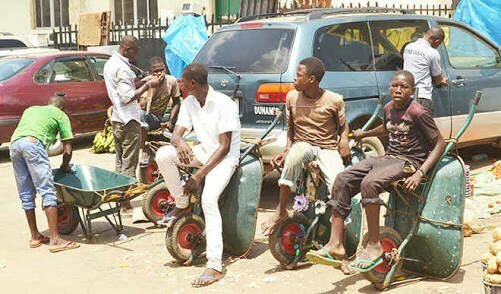 What People Are Saying: Nigerians Reacts.
However, Muyiwa Afolabi somehow supported President Buhari's claim by tweeting this on Twitter:
5 years ago, a graduate of Computer Science from Uniben came to serve in my company. She couldn't use Microsoft office applications but was a blackberry phone expert user. Just saw her comment too that "she is not a lazy Nigerian youth" lols. I hear you.
For me Nigerian youths are hardworking not lazy! Despite the daunting challenges in the nation, our youths still thrive, they innovate and solve national problems. Give them a more enabling environment and they will do better. To tag your country's youth as lazy is unpresidential. Razak Atunwa.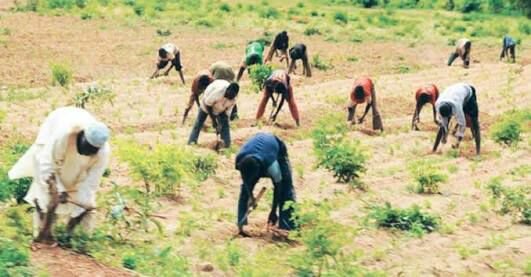 Me in 2017. A hard working Nigerian youth running for Governor, rejected all the money offered to me by various parties to step down, toured all nooks and crannies of Anambra State determined to secure a better future for the people. We are not lazy! #LazyNigerianYouths ~ Yul Edochie
President Muhammadu Buhari @MBuhari is not only the President of the Federal Republic of Nigeria he is also the National Embarrassment of the Federal Republic of Nigeria. He has to go in 2019 so he can be an embarrassment at his expense ~ Aisha Yesufu
How can you in one breath say that your country's youth are lazy and don't want to work and in the next you appeal to foreign investors to come and invest in Nigeria? Someone please explain to Buhari that a father who calls his daughter a prostitute should not expect suitors!

Imagine Buhari saying Nigeria's youth are not educated! Between Buhari and Nigeria's youth who hired 13 SANs to prevent from showing his WAEC certificate? It's Buhari's education that is dubious and not that of Nigeria's youth who love education enough to seek it home and abroad! ~ Reno Omokri