THE RICHEST MAN IN NIGERIA 2018, TOP 20 NIGERIAN BILLIONAIRE & NET WORTH
Verily, Nigeria has remained Africa's largest economy year after year and apparently, this confirms the fact that the West African country experiences recurring increases in economic growth. Meanwhile, this favourable economic growth can be attributed to the massive population contained in Nigeria. Significantly, some demographic studies imply that a country endowed with massive population is likely to generate an enormous number of inhabitants.
Have you ever wondered:
Who Is The Richest Man In Nigeria 2018?
Luckily, Nigeria happens to be the most populous African country and logically, we can conclude that this reason is what distinguishes the country as the largest economy in Africa.
Richest men in Nigeria includes Aliko Dangote, Mike Adenuga, Ibeto, Otedola, Orji Uzor Kalu, Prince Arthur Eze, Jim Ovia, Tony Elumelu, Theophylus Danjuma, Bode Akindele etc.
Without digressing any longer, this very post is actually aimed at enlightening the general audience on Forbes' latest ranking concerning the richest men in Nigeria. Quite a few, may assume the names of Nigeria's richest men are already known since these personalities have appeared year after year.
However, it is apparently noteworthy that all these Nigerians have experienced surging wealth as they persist vigorously on the business scene. In that case, some of them have displaced several others and probably, you shouldn't be surprised if you find out that a certain personality who previously held the 4th option now assumes the 6th position on the list.
Finally, below are the richest Nigerian billionaires whose sumptuous net worth will surely hold you spellbound.
Top 20 Richest Men In Nigeria and Their Net Worth
1. Aliko Dangote
Aliko Dangote triples up his massive wealth as the richest man in Nigeria, the richest man in Africa and the richest black man in the world. He acquired his huge wealth from his Dangote Group –a large company with subsidiaries specializing in real estate, commodities, telecommunications, etc.
The Dangote Group maintains its prominence by distributing products including salt, cement, sugar, etc. across and beyond Africa. At the moment, Dangote's net worth stands at $21.1 billion.
2. Mike Adenuga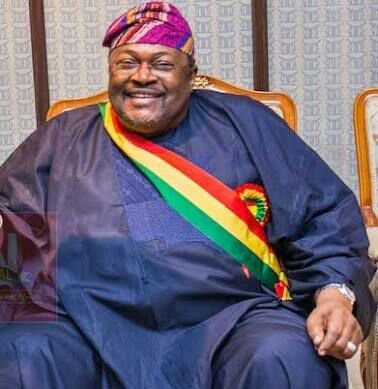 Mike Adenuga occupies the second spot of richest Nigerian billionaires and significantly, he happens to be the richest Yoruba man. Meanwhile, his huge wealth is associated with his ownership of Glo –an influential company considered as Nigeria's second-biggest telecom company.
The Second Richest Man In Nigeria
Though the largest portion of his wealth arguably comes from the telecom business, Mike Adenuga magnifies his business involvement as the originator and owner of ConOil. Currently, his net worth hovers around $5.1 billion.
3. Prince Arthur Eze
Prince Arthur Eze is not only an influential man but also one of the richest billionaires hailing from the South East. His wealth has been favoured by constant increases due to his dignified status as the chairman, originator and owner of Atlas Petroleum International Limited –Africa's biggest owner of oil exploration blocks.
Prince Arthur Eze is declared with some net worth estimated in excess of $4 billion and currently, his oil & gas business –Atlas Oranto Petroleum –spans its business operations across African countries including the Benin Republic, the Gambia, Equatorial Guinea, Senegal, Mali, Ghana, Liberia, Sierra Leone, Ivory Coast and Nigeria.
4. Cletus M. Ibeto
Cletus Ibeto is not only a distinguished businessman but also one of the reputable industrialists hailing from Nnewi –an Anambra region greatly reputed for having a considerable number of Nigerian billionaires who are South-Easterners.
Cletus Ibeto dominates the industrial terrain of Nnewi for being the leader of The Ibeto Group –the biggest business empire in Nnewi. Through The Ibeto Group, Cletus Ibeto maintains great tastes for services including real estate, petrochemicals, cement production, hospitality, energy, and spare parts for motor vehicles.
Besides his huge net worth estimated at $3.7 billion, Cletus Ibeto stands his ground as one of the richest billionaires within and beyond the Eastern region of Nigeria. To further boost Cletus Ibeto's achievements, The Ibeto Hospitality –a subsidiary of The Ibeto Group –manages a number of Nigerian hotels.
5. Benedict Peters
Benedict Peters began swirling into prominence beginning from the early 90's while partnering with influential businessmen such as Onajite Okoloko, Mofe Boyo, Wale Tinubu and Sayyu Dantata (a relative of Aliko Dangote).
Benedict Peters among The Richest Man In Nigeria List
Benedict Peters is associated with business fortune and consequently, he has established himself as the deputy chairman and founding father of Aiteo Group. Currently, his net worth swirls around $2.7 billion.
6. Jim Ovia
Jim Ovia is a distinguished Igbo man who has earned great recognition through business success. He engages in several business activities, particularly as an investor. In this regard, he occupies a massive share portion in Visafone –one of Nigeria's telecom companies.
Besides his entrepreneurial involvement, which centres on real estate and several other services, Jim Ovia maintains great fame as the founding father of Zenith Bank –one of the leading Nigerian banks. Through the influence of his successful business involvement, Jim Ovia is presently worth $2.3 billion.
7. Theophilus Danjuma
Though he earns massive income from his current petroleum business, Theophilus Danjuma is believed to have garnered the largest portion of his wealth during his military role within the Nigerian Army. For a 4-year period (1975-1979), Theophilus Danjuma served as the Chief of Army Staff of the Nigerian Army.
TY Danjuma also among The Richest Man In Nigeria
As part of his dignified presence within the nation's group of petroleum dealers, Theophilus Danjuma happens to be the chairman of South Atlantic Petroleum. Based on current estimates, Theophilus Danjuma boasts of $1.8 billion as net worth.
8. Tony Elumelu
Tony Elumelu is an influential Nigerian and business tycoon hailing from the South East. He is greatly acclaimed for his benevolent course as a philanthropist. In previous times, he served as the chairman of UBA (United Bank for Africa) but currently, his wealth surges through his ownership of a well-known company named Transcorp and Heirs Holdings.